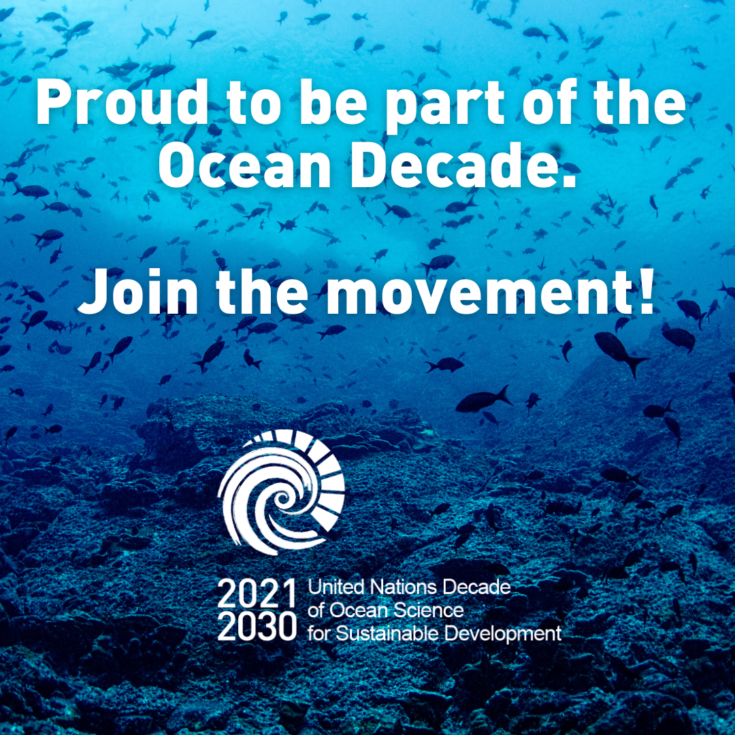 We are proud to announce that a project proposed by the Khaled Bin Sultan Living Oceans Foundation, Science Without Borders®: Conserving the Tropics, was endorsed by the United Nations as an official Ocean Decade Action. This prestigious endorsement from the Executive Secretary of UNESCO's Intergovernmental Oceanographic Commission (IOC) highlights the value of bringing together science and management in a co-designed way that encourages community involvement. 
Our newly-endorsed Science Without Borders® project aims to help communities leverage scientific data, resources, and technologies to conserve their tropical marine ecosystems and resources. Through applied science, outreach, and education, the program will provide science-based solutions to help communities protect coral reefs, mangrove forests, and seagrass beds. We will also work with communities to establish best practices for management plans, train community members to collect scientific data, improve ocean literacy, and expand existing education and restoration programs to more communities and schools around the world.
This project will enable communities to actively play a part in the conservation of their marine resources. The project will work closely with coastal communities, integrating traditional conservation practices into management plans, sharing knowledge of monitoring and management of coastal marine resources, and inspiring behavior change to conserve the oceans.
Our project was one of several newly endorsed Decade Actions that address priority marine science and conservation issues of the United Nations Decade of Ocean Science for Sustainable Development 2021-2030 (the 'Ocean Decade'). The mission of the UN Ocean Decade program is to catalyze transformative ocean science solutions for sustainable development. They have endorsed projects that can help connect people and the ocean in order to achieve the Ocean Decade Vision of 'the science we need for the ocean we want.' Through the use of science, technology, and increasing ocean literacy, our Science Without Borders® project can help the United Nations achieve this vision. 
The Ocean Decade is showcasing the newly endorsed Ocean Actions this week in Lisbon, Portugal at the United Nations Ocean Conference.
On Thursday, June 30 at 9:30am EST, the United Nations Ocean Decade will highlight the newly endorsed Ocean Decade Actions, including ours. If you are in attendance at the conference, the announcement will take place at the Ocean Decade Forum in the Ciência Viva Auditorium. If you're attending virtually, the announcement will be live streamed by the UN Ocean Conference here:
Explore all our latest news from the field