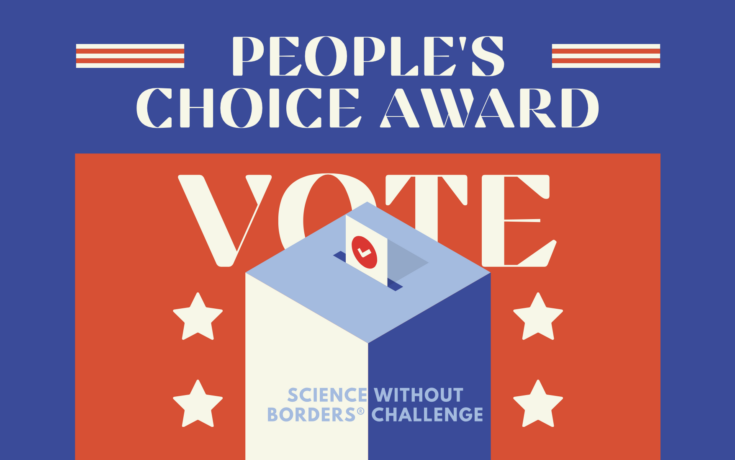 It's time to cast your vote for the best artwork in the 2023 Science Without Borders® Challenge! This annual art contest, run by the Khaled bin Sultan Living Oceans Foundation, is designed to raise awareness about important ocean issues and engage students in ocean science and conservation through art.
This year's theme is "The Sixth Extinction," and students from around the world have submitted their best artwork of endangered species that call the ocean home. The artwork is judged in two categories based on age, with winners selected from younger students (11-14 years old) and older students (15-19 years old). But that's not all — there's also a "People's Choice" award that you can help decide!
To cast your vote, simply head over to the Living Oceans Foundation's Facebook page and "like" your favorite photo in the photo gallery of the finalist's artwork from each age group. It's that easy! The finalists with the most likes in each category by noon ET on Tuesday, May 16th will be crowned the "People's Choice" winners and receive a $50 scholarship.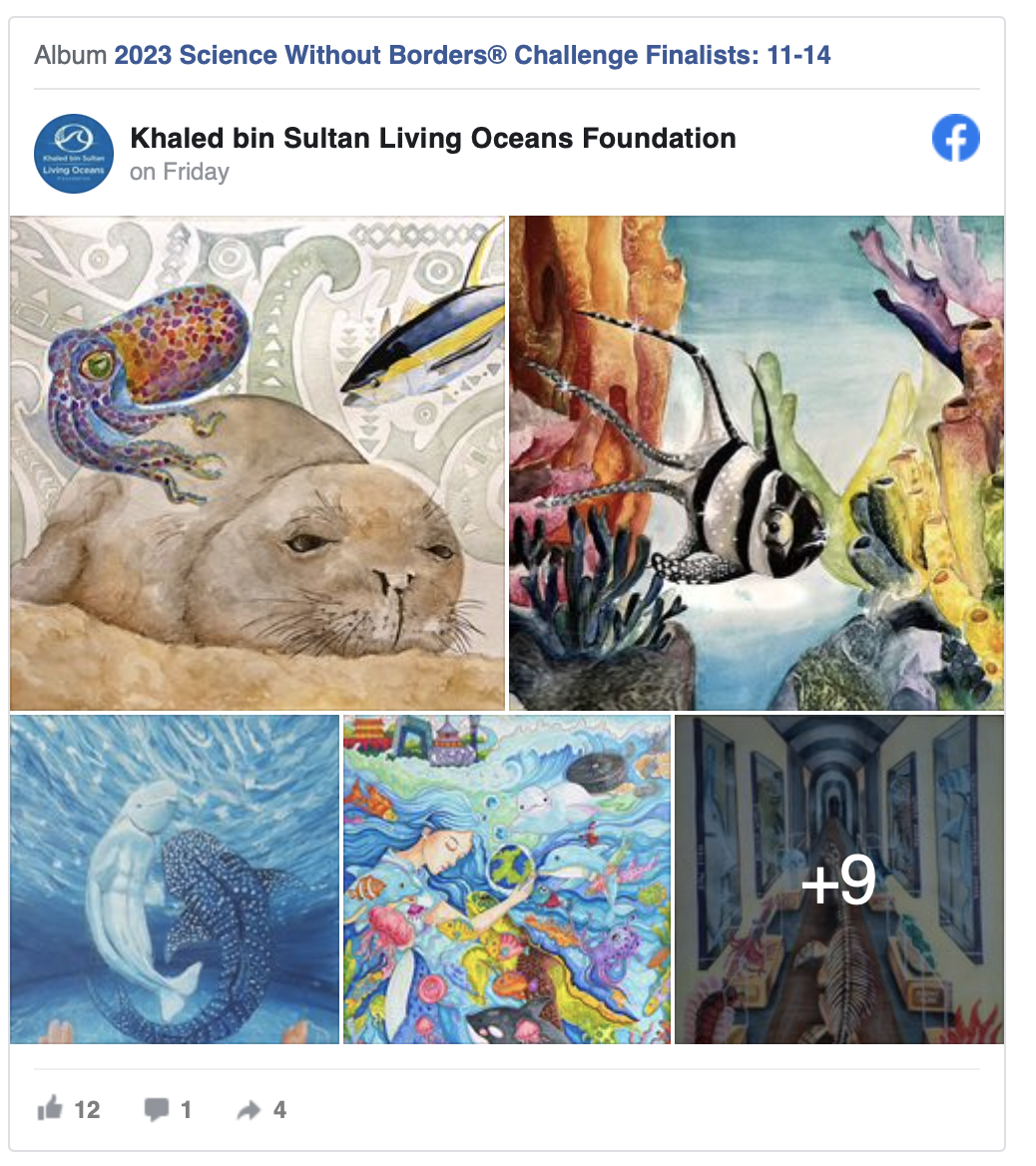 Vote for your favorite images from 11-14 year old students and 15-19 year old students on Facebook!
So why should you vote? Well, not only will you be supporting the next generation of students interested in ocean conservation, but you'll also have the opportunity to see some truly amazing artwork. From stunning underwater scenes to detailed portraits of endangered species, each piece is a testament to the beauty and importance of our oceans.
Voting for the People's Choice Awards will not impact the official judges who are evaluating the artwork for the contest, and will not influence the winners of the Science Without Borders® Challenge. The artwork is already being judged by a panel of artists, teachers, and scientists in a separate process that evaluates the artwork according to a grading rubric that focuses heavily on how well the artwork portrays this years theme. The People's Choice award is just a fun way for people around the world to get involved and share their favorite artwork with us, and show their appreciation for the students who spent so much of their time and talent creating these brilliant pieces of artwork.
So what are you waiting for? Dive into the finalists' galleries, explore the artwork, and cast your vote for the best of the best. Let's support the amazing young artists who are helping to raise awareness about the sixth extinction and how it is impacting life in our oceans.
Vote for the People's Choice Winner
Explore all our latest news from the field